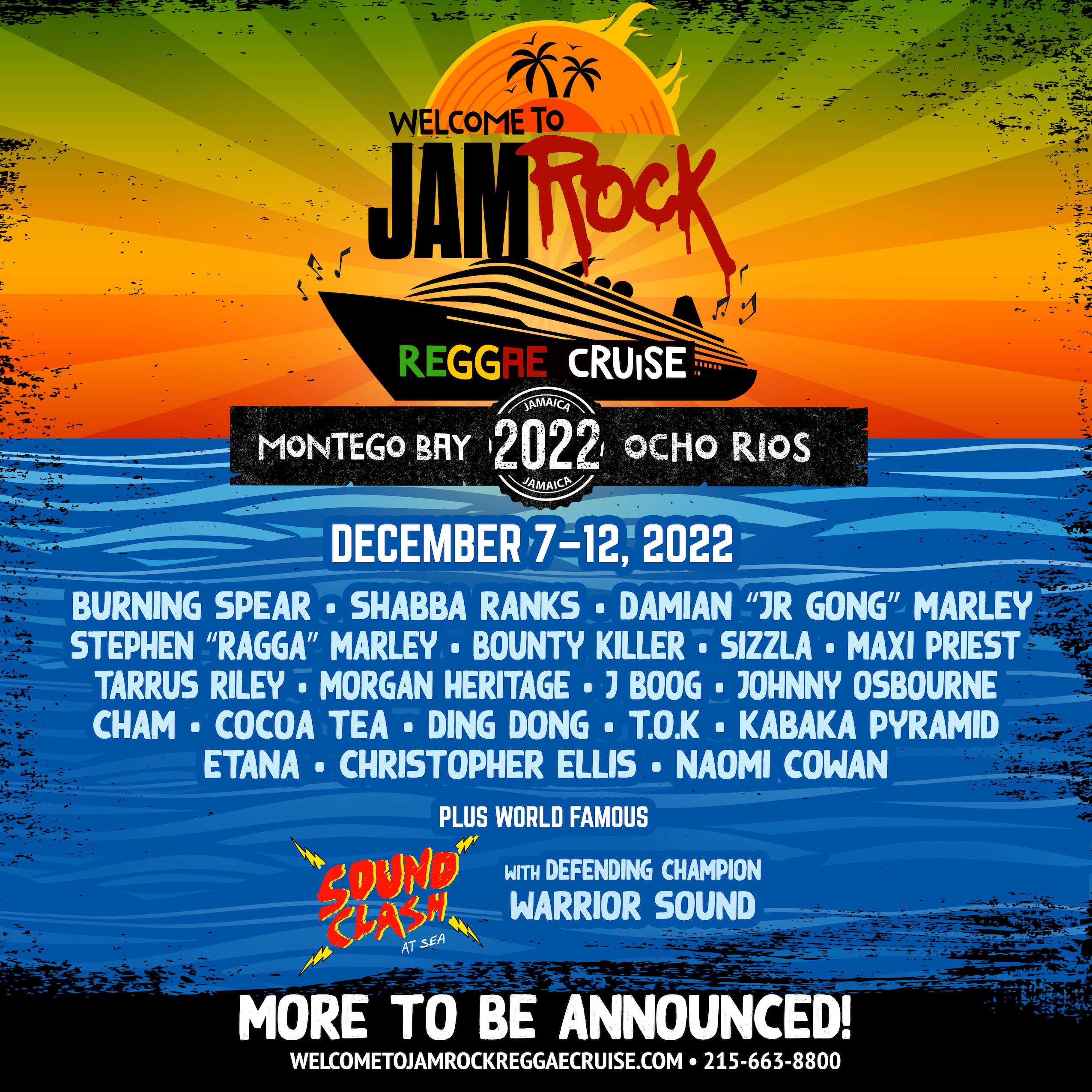 Jamrock Productions invites you to take a journey to Jamaica on the 7th Annual Welcome To Jamrock Reggae Cruise. We are sailing December 7, 2022, out of Miami, Fl to Montego Bay and Ocho Rios, Jamaica on a 5-night cruise on board Royal Caribbean's Freedom of the Seas! Come experience some of the World's top tier Reggae artists as they perform in multiple venues on the ship. In addition to the multiple live concerts there will be numerous Sound Systems blazing the vibes all day and all night throughout the cruise.
We can't wait to sail with you!
Please make sure you are up to date on all our sailing policies, including vaccination and testing requirements, at www.welcometojamrockreggaecruise.com
Your data and privacy are important to us. Please read our privacy policy to be fully informed of how your data is used and protected. By using this website you agree to this policy.
If you have already booked a reservation and are returning to pay a balance, please use the link below.